Our Yummy Wexford Fruit Cake Slices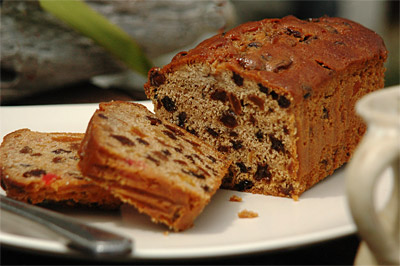 Wexford Fruit Cake
Having won the gold award for fruit cake at the Great Taste Awards, We decided to Sell it as individual wrapped slices, this traditional cake is packed with our rich fruit mix which has been simmered gently with soft brown sugar, butter and lots of brandy. Perfect for any occasion.

Buy Wexford Fruit Cake Slices Direct.
Buy online from our store along with our great cereal and flapjack range.
About us
Stable Diet is a privately owned Irish food company renowned in the Irish market for our tasty, wholesome wheat free products that include our award winning Granola toasted breakfast cereal, porridge and flapjacks.

Our company's philosophy has always been that nature knows best. All of our food products are based on traditional recipes using natural ingredients and we prides ourselves on a reputation for quality and authenticity.
Now our thriving food company operates from a modern premises located on the grounds of the old farm. The aroma of freshly baked product greets you as you enter the restored courtyard of this eighteenth century farm. All our main retail products are wheat free: Our Granola, Flapjacks and Porridge. Our highly trained staff take great care and as a team, we continue to develop innovative food products that reflect our philosophy and idyllic natural surroundings.
We produce and sell wheat free Flapjacks, Granola Breakfast Cereal and Porridge. We also Produce Cakes, Jams, Chutney, Preserves, Cookies and Oaties. Some are available to buy online, it is possible to buy most of our range from our coffee shop in wexford. You can also contact us for more details on buying our products or more information on our product ranges for sale. Just go to our contact page for more details.
All of our products are proudly handmade to the highest quality standards at our bakery in Broadway, Wexford, Ireland.
'buy cakes online','cake slices','make cakes','buy cakes online','bake cake','shop online','food shopping online','office snacks online','buy snacks online','buy office snacks online','yummy cake','old persons cake','old fashioned cakes','buy deserts online','buy granola online','buy snacks online','great food ireland','lovely cake','whiskey cake','x-mas cake','buy granola bars','high protein flapjack','healthy breakfast','wholesome foods','traditional cake',