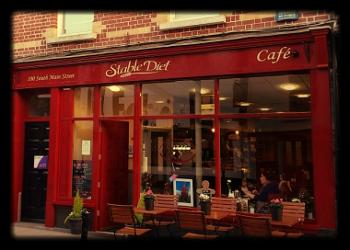 Serving Wexford Since 2007 - Present
Stable Diet Café flourishes as one of the town's most popular cafés. When you visit you will find a small but stylish interior that hums with activity.
Our friendly staff serve delicious scones, bake-well tart, cakes, and more. Which are handmade by our production team at our Yoletown Bakery Site. True to our ethos to provide excellent quality food products based on our philosophy that "Nature Knows Best". Stable Diet Brand, Irish owned food company renowned in the Irish market for their tasty, wholesome WHEAT FREE products which includes Award Winning Granola toasted breakfast cereal, Porridge and Flapjacks.

It is Easy to order our products online and at affordable prices Have us deliver to your home, office or friend. Could not be easier Just Visit our online shop.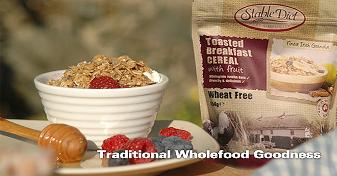 Granola - Toasted Breakfast Cereals.
A heart-healthy blend of toasted oats, Fruit, nuts and seeds
Our products are handmade in our production unit based on our 18th Century farm in Wexford and have produced been since 1995....