Stable Diet is a privately owned Irish food company renowned in the Irish market for our tasty, wholesome wheat free products that include our award winning Granola toasted breakfast cereal, porridge and flapjacks.

Our company's philosophy has always been that nature knows best. All of our food products are based on traditional recipes using natural ingredients and we prides ourselves on a reputation for quality and authenticity.
Now our thriving food company operates from a modern premises located on the grounds of the old farm. The aroma of freshly baked product greets you as you enter the restored courtyard of this eighteenth century farm. All our main retail products are wheat free. Our Granola, Flapjacks andPorridge. Our highly trained staff take great care and as a team, we continue to develop innovative food products that reflect our philosophy and idyllic natural surroundings.
Stable Diet began in 1995 in Katherine Carroll's farmhouse kitchen, making carrot cake and malt scones for the local health food store. Our very first product, which launched us from our humble beginnings. A classic favorite, this cake is moist and well textured with the inclusion of freshly grated carrot, walnuts and malted grains. Our famous lemon cream cheese topping with a generous finish of chopped walnuts is literally the icing on the cake. From there we grew to supply local shops with fresh breads, cakes and scones.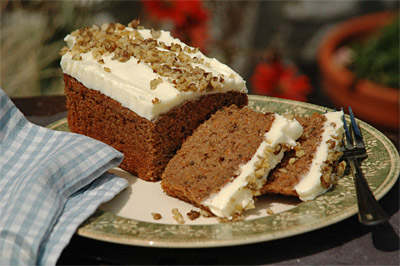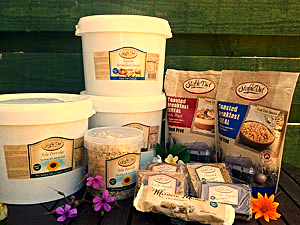 Over twenty years ago, following a conversation in Only Natural about wholefood ingredients, Gerald ordered his first carrot cake and malted grain scones from Katherine, which brought about the beginning of Stable Diet.
Thanks to Gerald, natural wholefood ingredients became available in Wexford and today, Stable Diet continues to base all their products on these ingredients, remaining true to our motto "Nature Knows Best". With no additives or preservatives.

Only Natural stocks our three varieties of Toasted Breakfast Cereal, including our delicious new Cranberry, Pecan and Pumpkin Seed Granola. When Gerald requested a tray of twelve flapjacks all those years ago, little did Katherine know that our flapjacks and the fore-mentioned granola's, would now be available nationwide in Tesco, SuperValue, Centra and many more retail outlets. Today, flapjack production run has increased to over 10,800 units and we now produce our Granola by the tonne! But some things remain the same, we are using the same original recipe and ingredients and our products are still handmade. As a famous food writer once said about us "Everything has changed – nothing has changed!"
In 2007 Stable Diet Café opened at 100 South Main Street, Wexford and our traditional malted grain scones and carrot cake continue to be our best sellers.
Nature knows best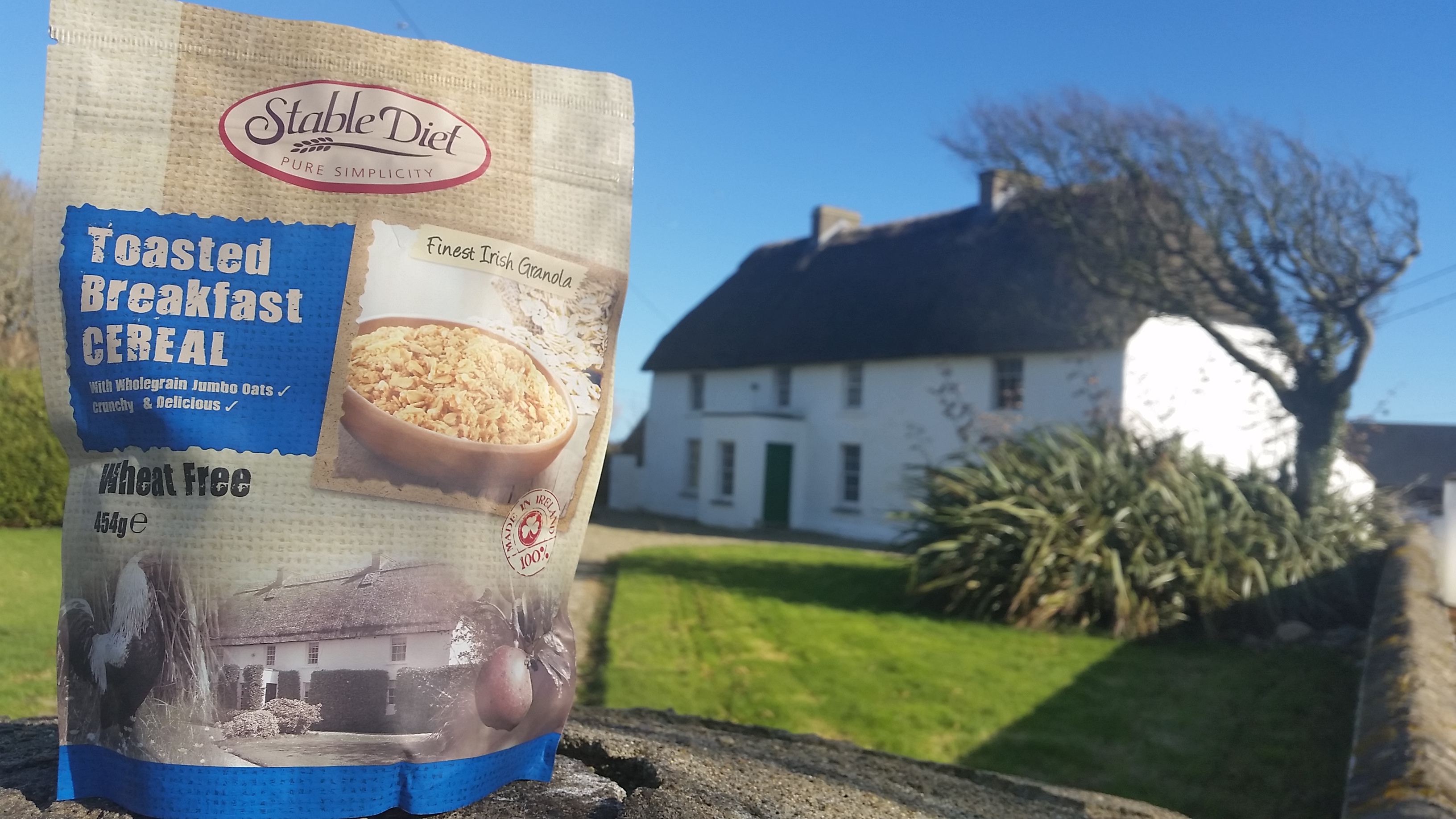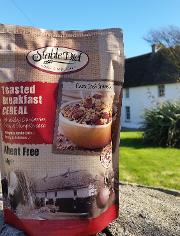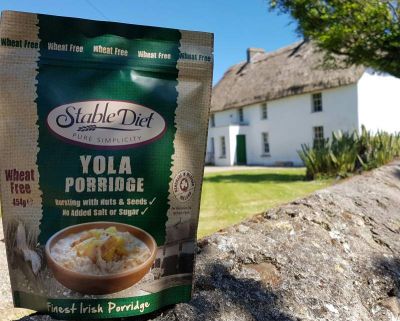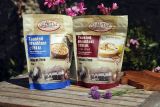 Stable Diet have been producing delicious bakery products including flapjacks, granola cereal, cake slices, cookies and much more since 1995. Our brand is aimed at 'free from' additives and most of our products are wheat free. All of our products are proudly manufactured to the highest quality standards at our bakery in Broadway, Wexford, in the Republic of Ireland.
We are very proud of our Wexford roots, our production started off in a small farmhouse kitchen. Supported by local shops and retailers, our business grew fast. Now our production facility has quadrupled from our humble beginnings. Now today production, from our modern facility based on the old 18th century farm. Stable Diet remains close to nature and continues to create authentic, wholesome food products. Wheat free and free from additives.
Using the highest quality natural ingredients, the award winning recipes are based on the company's philosophy of "nature knows best" and this is reflected in the delicious home baked taste of our products.
Not only do we make our own delicious wholesome products, but we also manufacture other branded products too. This includes granola, seeds, High Protein Bars and more. If you would like to enquire about Stable Diet to produce your own products, then please contact our Production Team.
Want more information about Stable Diet just contact us, we would love to hear from you!
'Buy food online ireland','Buy flapjacks online','Buy granola online','buy wholesale flapjacks ireland','buy granola wholesale ireland',''Buy the best foods online','Buy the best flapjacks online','Buy stable diet flapjacks online', 'flapjacks','buy','granola','find flapjacks to buy online','buy snacks online','buy food online','irish granola','buy irish granola','irish flapjacks','buy wheat free ireland',