Contact us
We would be delighted to hear from you. It is always nice to know people enjoy our products. Any feedback or suggestions are always welcomed.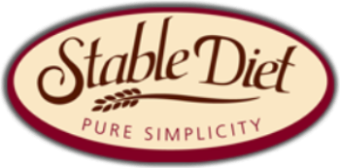 We are always delighted to hear you thoughts on our products. Or even to hear your ideas and suggestions.
We aim to reply within 48hr these times may vary during busy/holiday periods.
Buy our delicious "wheat-free" Flapjack Bars

Free from additives we stick with our motto "Nature Knows Best". All food products are based on traditional recipes using natural ingredients and we are proud of our reputation for quality & authenticity. We only use the best wholefoods to produce our products. We make classic flapjack, fruity flapjack, milk chocolate flapjack, dark chocolate flapjack and our Miracle-Munch granola bar.
We aim to Reply to all emails within 24hrs. If your requesting pricing on shipping internationally, send us your order, location and email/phone details and we will source the best possible price for your order.
True to our philosophy that nature knows best, our products are baked using only the finest natural ingredients.
Without any additives or preservatives.
Our flapjacks were our first oats product. Our Wheat- free Flapjacks, proved so successful we introduced our award winning Granola - Toasted Breakfast Cereals; A heart-healthy blend of toasted oats, nut and seeds, also available with fruit. If you enjoy a hot breakfast you will love our Yola Porridge, packed with nuts and seeds. What could be healthier!

Whether you choose to indulge and have a deliciously satisfying flapjack or you need an energy boost on the go and choose a Miracle Munch Flapjack, or what better with a cup of tea or coffee but our tasty Oaties. We hope you enjoy our products. Our highly trained staff take great care and we would love to hear from you and what you think of our products.
'Stable Diet contact info','Stable diet phone number/email','Buy wholesale flapjacks','buy wholesale granola','buy irish granola','buy granola online','buy flapjacks online','buy wheat free','shop online','buy food online','buy snacks online','Buy flapjacks online','Buy Granola online','Buy food online','Buy wheat free products online','Buy food online ireland',irish food','granola ireland','flapjacks ireland',