Plain Oaties a delicious combination of pure butter with soft brown sugar and healthy jumbo oat flakes. Classic Style & Taste of a Yummy Biscuit.
Chocolate Chip & Cranberry Oatie Full of flavor and texture with the inclusion of Choc Chip and dried Cranberries.
Milk Chocolate Oatie - Original plain Oatie generously dipped in high quality Milk Chocolate.
Our other ranges of chewy cookies, choc chip...... to be added soon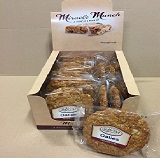 Original Plain Oatie - A delicious combination of pure butter with brown cane sugar and wholesome jumbo oat flakes.
Crisp bite, sweet taste and soft chewy oat texture.
(2 x 12) Twin Pack perfect for on the go or at home.
Chocolate Chip & Cranberry Oatie - As delicious as our plain oatie with the addition of yummy choc chips and sweet dried cranberries.
Crisp bite, sweet taste with the melt of oats and chocolate and extra chew with sweet sweet cranberries. Yum!
(2 x 12) Twin Pack perfect for sharing, on the go or at home.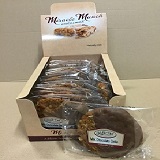 Milk Chocolate Oatie - Our original Oatie made larger dipped and covered in a layer of high quality milk chocolate, to avoid mess hold by the uncovered side.
Soft bite melts in mouth, soft chewy sweet sweet tasting. This one is to truly indulge!!
(1 x 20) Single packed this one wont be shared. Perfect anywhere anytime.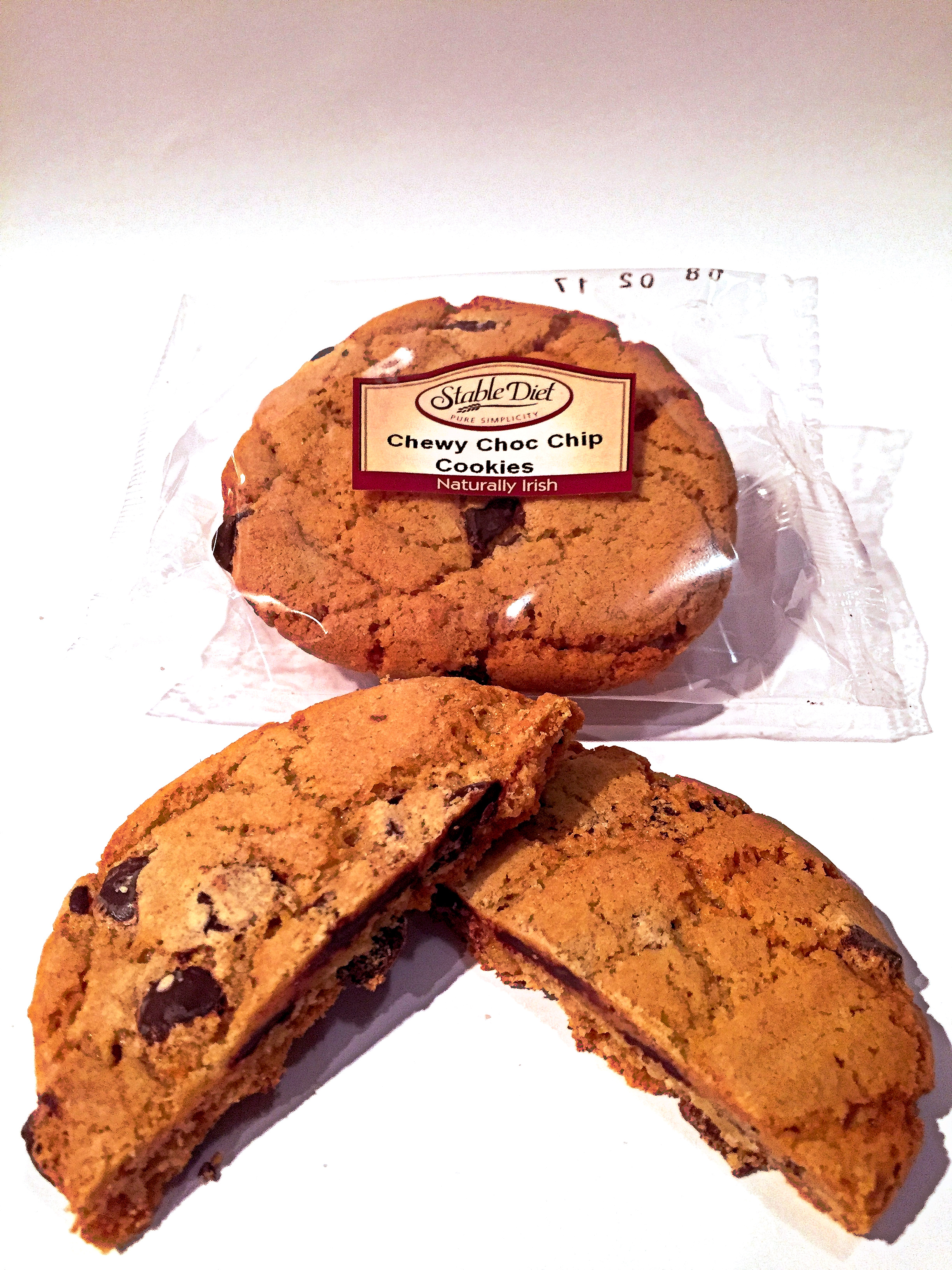 Chewy Chocolate Chip Cookie - A delicious chewy large cookie. These cookies are sweet and addictive. A box of 20 cookies wont last long.
About us
We are a privately owned Irish food and beverage company renowned in the Irish market for our tasty, wholesome wheat free products that include our award winning Granola toasted breakfast cereal, porridge and flapjacks.

Our company's philosophy has always been that nature knows best. All of our flapjack, granola andfood products are based on traditional recipes using natural ingredients and we prides ourselves on a reputation for quality and authenticity.
Now our thriving food company operates from a modern premises located on the grounds of the old farm. The aroma of freshly baked product greets you as you enter the restored courtyard of this eighteenth century farm. All our main retail products are wheat free: Our Granola, Flapjacks and Porridge. Our highly trained staff take great care and as a team, we continue to develop innovative food products that reflect our philosophy and idyllic natural surroundings.
We produce and sell wheat free Flapjacks, Granola Breakfast Cereal and Porridge. We also Produce Cakes, Jams, Chutney, Preserves, Cookies and Oaties. Some are available to buy online, it is possible to buy most of our range from Stable Diet Cafe, 100 Main Street, Wexford. You can also contact us for more details on buying our products or more information on our product ranges for sale. Just go to our contact page for more details.
All of our Flapjack and Granola products are proudly handmade to the highest quality standards at Yoletown bakery in Broadway, Wexford, Ireland.
"Buy cookies online","buy oaties online","buy online snacks","buy food online","buy granola online","buy flapjacks online","Ireland","Irish food","buy wheat free foods","buy cookies ireland","oaties","buy oaties","how to make oaties","healthy cookies",